Logos Ministries International would like to say a massive THANK YOU.  
Thanks to your fantastic support, food parcels have been distributed to believers in Bangladesh as part of LMI's COVID-19 International Relief Campaign 👏🏻😀
The economic impact of the pandemic in Bangladesh has been catastrophic, with widespread food shortages and unemployment a daily reality.
Several weeks ago, LMI's representative in Bangladesh contracted the coronavirus and had to self-isolate away from his family. We thank God that he has now recovered and was able to lead these aid efforts. In his own words, "I am so thankful for the aid [you] have provided for pandemic of COVID-19 affected in our area. It was so helpful to our people. They have learned the love of God through the aid in their very need."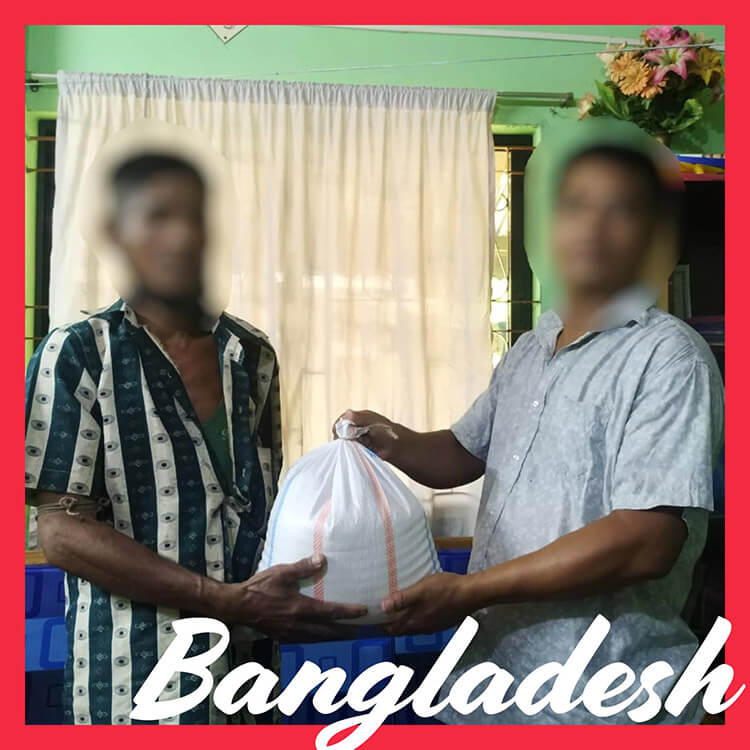 The opposition faced by Christians in Bangladesh means we must blur these images, but we trust it will bring joy to your heart, as it did to ours, to see how the Lord is using this campaign to bless and help His people ❤️
Thank you, once again, for helping to make this possible.
If you would like to know more about our ongoing COVID-19 International Relief Campaign, or wish to make a donation, please use this link to visit our website
- https://bit.ly/30ojNjJ
🇧🇩🤝✝️