LMI are delighted to share wonderful news from Burundi, where, after three weeks of teaching from LMI's 'Dynamics of Discipleship' course, nine people (five men and four women) made professions of faith in Christ and were baptised last weekend in Bujumbura Province! 🇧🇮😀
 
One church leader commented, "I think these teachings are needed in many denominations here in Bujumbura. I am convinced we may have to restart as leaders…". 

 
LMI's Bible Teaching Ministry Representative for Burundi, Aloys Nduwindavyi, added, "We praise God for the revival we are experiencing because of what God is doing through LMI training programmes in Burundi". Happily, the individuals pictured here are not the first people in Burundi to come to Christ after studying 'Dynamics of Discipleship', with others having previously done so in Rumonge Province after learning what it truly means to be a Christian.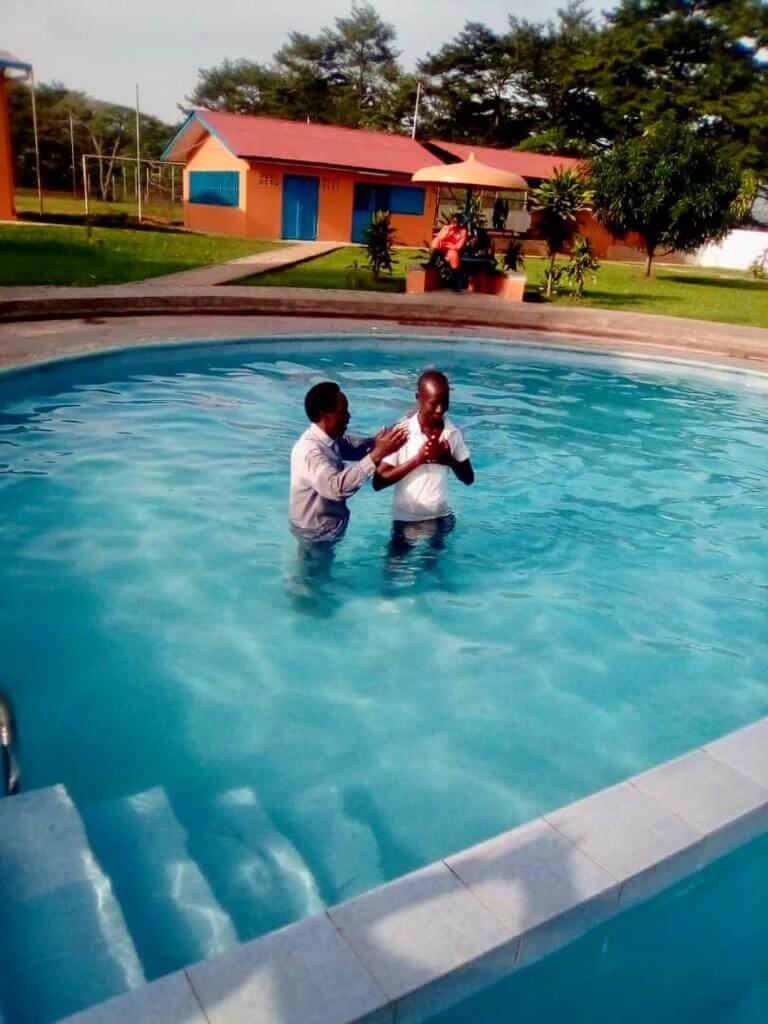 We give all the glory, honour and praise to God for this excellent news, and express our sincere thanks to you – our cherished supporters and ministry partners - as we serve the Lord together and seek to make Him known 🙌🏻🙂
 
After this I looked, and behold, a great multitude that no one could number, from every nation, from all tribes and peoples and languages, standing before the throne and before the Lamb, clothed in white robes, with palm branches in their hands, and crying out with a loud voice, "Salvation belongs to our God who sits on the throne, and to the Lamb!" Revelation 7:9-10 (ESV) 📖